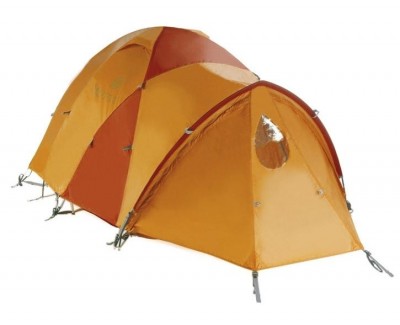 Carpa Marmot Thor 4 est 3p
$ 9.000 CLP
Special Price: Descuentos: 10% : 5 a 9 días / 15% : 10 a 20 días / 20% : 21 a 30 días
| | |
| --- | --- |
| Model: | Marmot Thor 3P |
| Brand: | Marmot |
| Color: | Terra Cotta |
| Size: | - |
| Weight: | 4.36 kg |
| Guarantee: | $250000 |
---
Product Description
Marmot Thor 3p Mountain Tent
With ample space, all-proof construction, and two large changers but without sacrificing weight, the Thor 3P is a classic for mountaineering.
System "Marmot Knees"
Rod hall with ample space for storage.
Arming system that allows to arm only the over-roof with the "footprint" as a light and resistant shelter.
Floor "Catenary Cut Floor" fully waterproof with raised ground seams.
Soft travel closures facilitate uninterrupted sleep.
The "Knees Pole" system with double diameter rods allows to increase the interior space without adding weight, all of which reinforces the structural integrity of the tent.
Reflective points to distinguish the carp in the nights.
Two doors and two vestibules.
Unique system of rods to improve stability and internal space.
Accessories Velcro® Soldier
Its Window Weld ™ waterproof window reduces weight, once it improves the appearance of the tent and allows the entrance of natural light.